Bars to your heart's content
If you're wondering what types of protein bars to expect from a contract manufacturer, then we have the answer: almost every one you want.
Do you need vegan variants without a chocolate coating or classic protein bars? Should it be crispy or creamy? How about an extremely high protein content of up to 65%? Or perhaps with ingredients that support a healthy lifestyle, contain superfoods or are organic? We have what your customers want and will find the right bar variants and formulas for your range.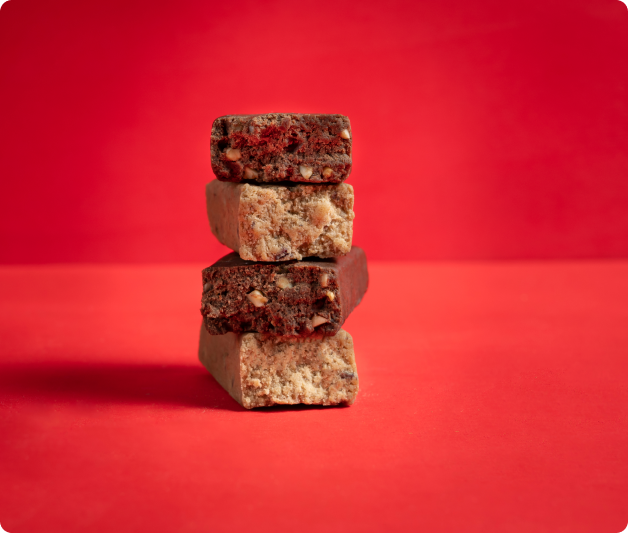 Not a lot of ado, but with convincing ingredients: this is our Pure bar without a chocolate coating and with optimised nutritional values. It is particularly suitable for vegan or savoury varieties and as a clean-label product with a short list of ingredients – or with natural ingredients, good proteins, delicious nuts or even with a proportion of fruit paste.
Well-known, tried-and-tested and the perfect entry into the functional snacks market: our Basic line delivers the best flavour, with a protein content of up to 65% and an optimal mix of nutritional values. Choose delicious protein-enriched dark chocolate, milk chocolate or white chocolate coatings and optionally add functional ingredients such as vitamins and minerals.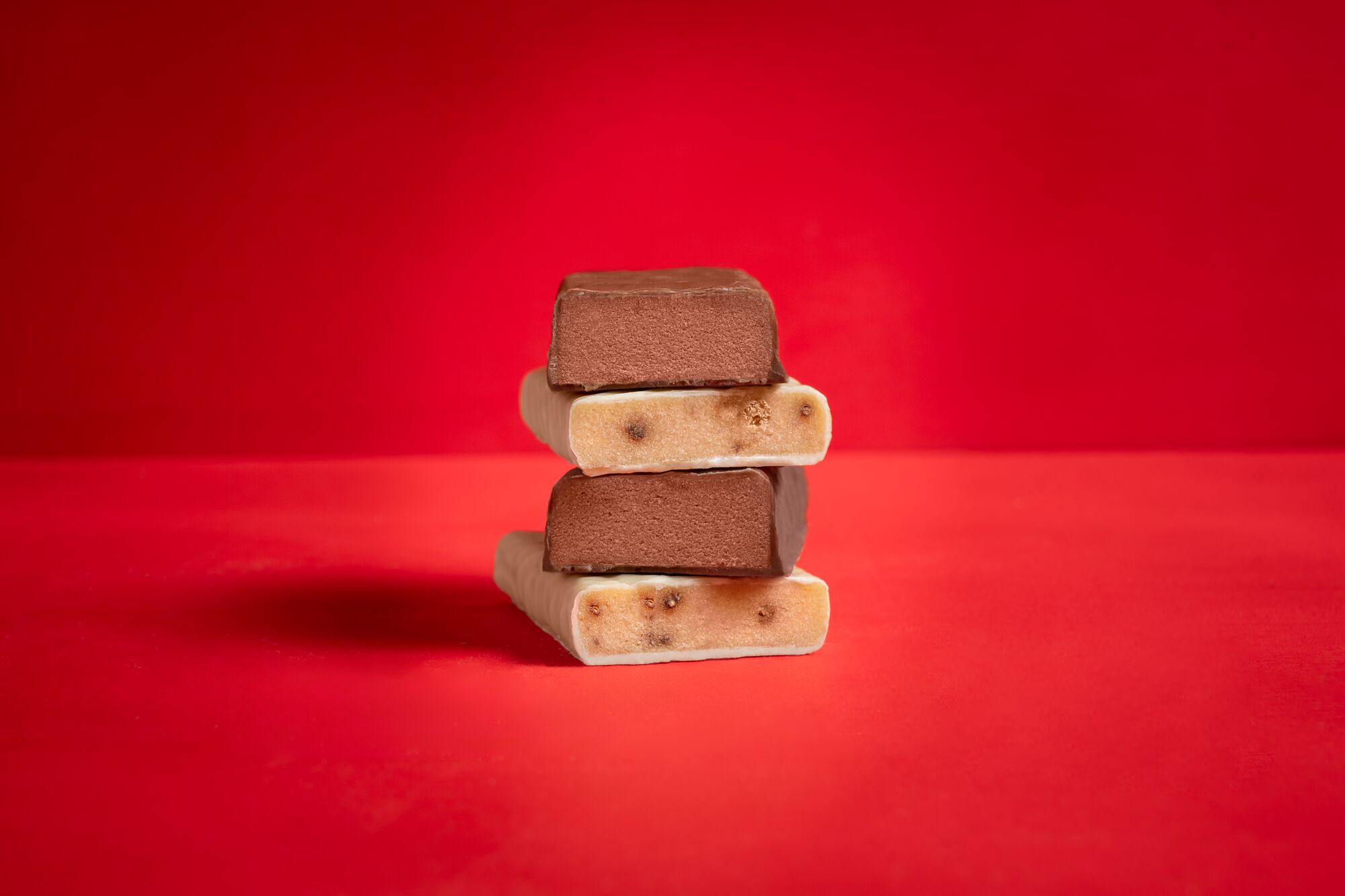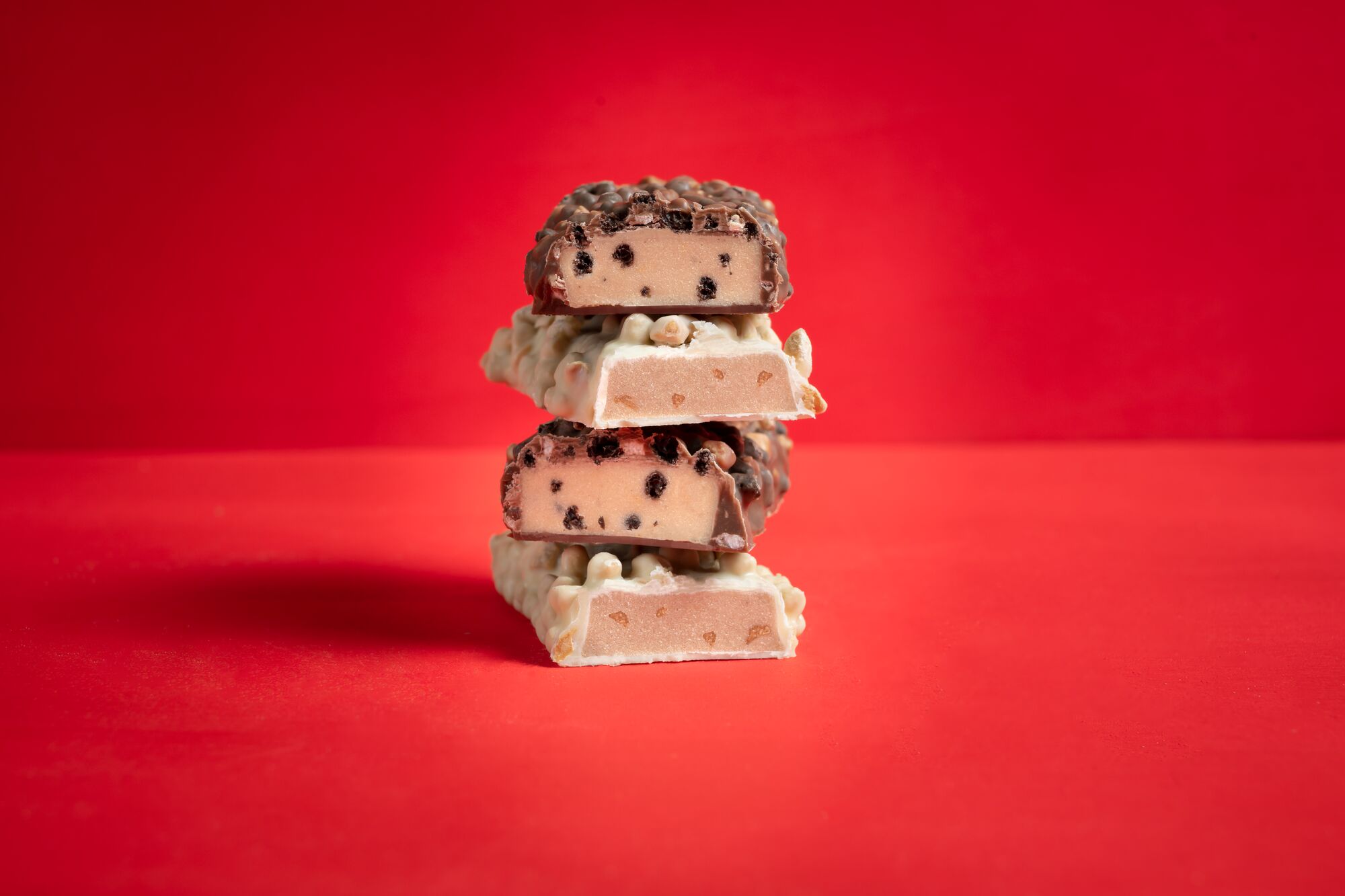 The full taste experience for your customers: our Premium bars combine the advantages of basic bars with a crisp snacking experience. Crispies, nuts or mixtures of both ensure healthy crispy enjoyment in bar format.
The sweet spot when it comes to bars: our Deluxe line. In addition to optimum nutritional values with protein content of up to 40%, our formulas boast a delicious filling cream and crunchy sprinkling, e.g. with nuts or high-quality almonds or crispies, lentils or pretzels. Simply deluxe.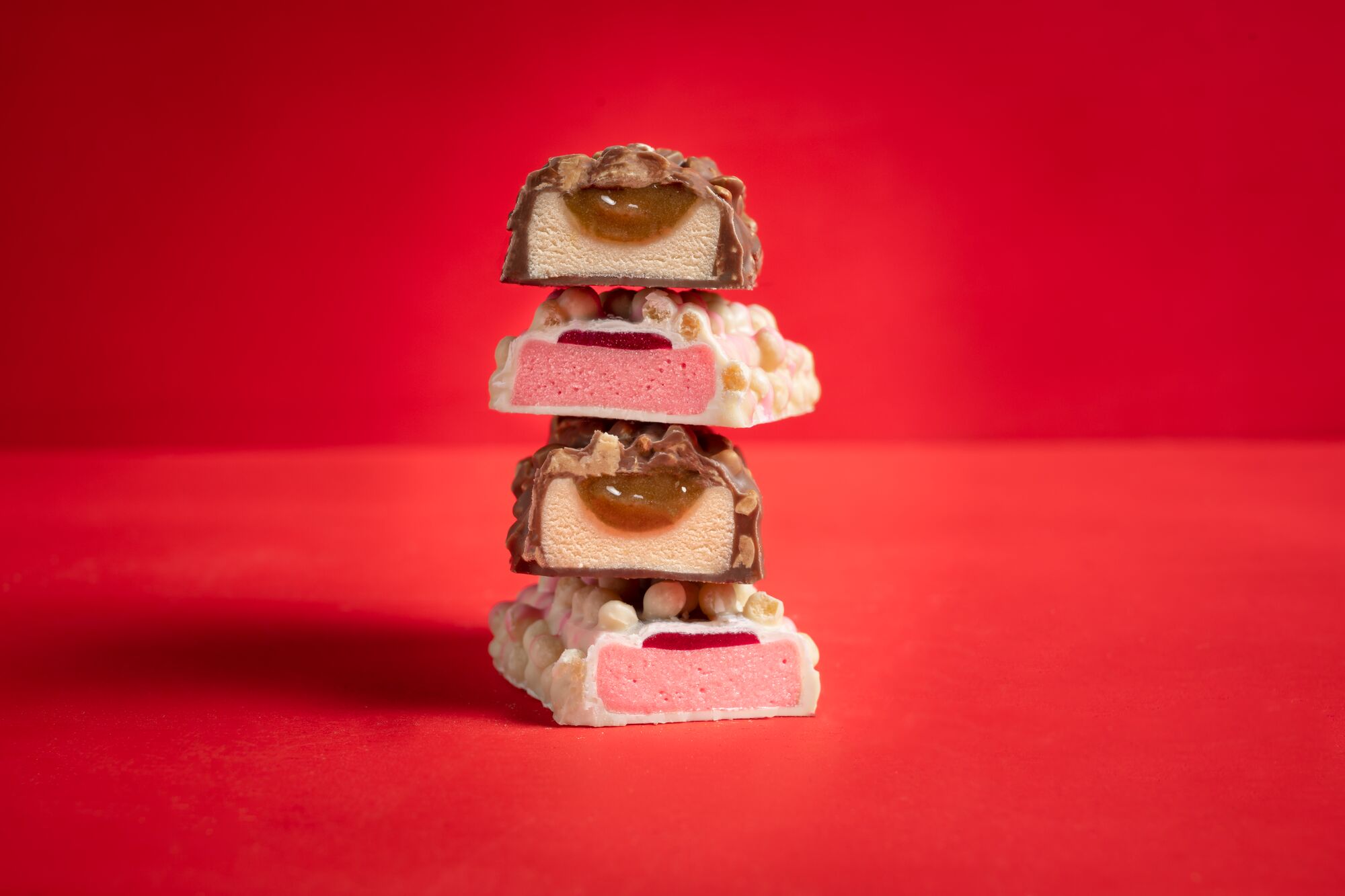 Discover also our other product ranges